Your donations will be used to fund the Best of the Fest award -- giving $100 each night to the best short play in the festival. Donate any amount and help support local theatre and ORIGINAL plays.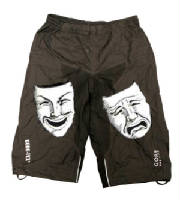 The Minnesota Shorts Play Festival will be 7:30 p.m. Thursday, Sept. 8 and 7:30 p.m. Friday, Sept. 9 at Lincoln Community Theater, 110 Fulton St., Mankato.

We had 126 submissions this year. Judges are currently narrowing down scripts to 20 Minnesota semi-finalists and 20 Midwest semi-finalists.

Six 10-minute plays will be chosen to be performed this fall on Thursday, Sept. 8 and repeated Friday, Sept. 9. There is also a series of 1-minute plays on the topic of "school."