Your donations will be used to fund the Best of the Fest award -- giving $100 each night to the best short play in the festival. Donate any amount and help support local theatre and ORIGINAL plays.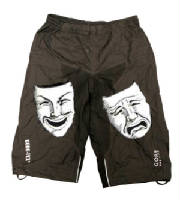 Join us 7:30 p.m. Thursday, Sept. 5 and Friday, Sept. 6 at the Mankato West Theater (1351 Riverfront Drive) for the 11th Annual Minnesota Shorts Play Festival.

Tickets are on sale at: www.merelyplayers.com

MIDWEST FINALISTS:

Lie-brary

My Scale is Lying to Me

Oh, No! I Flew Too Close to the Sun!

Ordained

Rebellion 2020

Revolutionary Baby

Splitting Hares


And the MINNESOTA finalists are (in alpha order):

Her Song

Into the Huddle

#Oregon Trail

Sicily Street

The Doctor is IN

Who's Afraid of a Minnesota Goodbye?

Wikipedia Jones Takes the Case



Congratulations to the two Best of the Decade winners from the 2018 festival:

The Craft by Andrew Biss, starring Zach Bolland and Callie Sonnek. Directed by Chad Brancamp.

Dream a Little Dream by James Grob, starring Amy Kuch, Noelle Lawton, Carol Rath and Cindy Olson. Directed by Maggie Maes.